Project: "We stand with women. We protect and support them!" // Slovak version
Project code: DGV02013
Region: Košice Region
Project duration: Máy 2022 – April 2024
Project grant amount: 486 622,00 €
Information about project
The project focuses on women – survivors of intimate partner violence and their children. Violence that women and their children experience negatively impacts all areas of their lives – their physical and psychological well-being, their sense of safety, their performance at work or school, their economic situation, and, due to social isolation from people, also their relationships and sources of support. Therefore, women – survivors of intimate partner violence and their children need support services and institutions that will protect them effectively, help them recover from the experience of abuse and support them so that they can live a life free from violence. They need a good and well-coordinated system of protection, help and support that responds to their needs and is informed by the latest knowledge on the specific nature of intimate partner violence and specific risks to safety of women and their children.
The aim of the project is to increase availability of specialist counselling centres for women – survivors of intimate partner violence and their children in Kosice region by enhancing and increasing the quality of support services in the existing counselling centres in Košice, Michalovce and Spišská Nová Ves and establishing new counselling centres in Rožňava, Gelnica and Trebišov. At the same time, our aim is to make information about the counselling centres and help and support they provide more available to women in Košice region and to improve the response of institutions where women and children seek protection from violence
Working together for an inclusive Europe
NEWS FROM THE PROJECT we stand with women
At the end of May, we held the kick-off conference for the project "We stand with women. We protect and support them!". We invited representatives…
Working together for an inclusive Europe
The Norway Grants represent Norway's contribution towards a green, competitive and inclusive Europe. Through the Norway Grants, Norway contributes to reducing social and economic disparities and to strengthening bilateral relations with beneficiary countries in Central and Southern Europe and the Baltics. Norway cooperates closely with the EU through the Agreement on the European Economic Area (EEA). Together with the other donors, Norway has provided €3.3 billion through consecutive grant schemes between 1994 and 2014. Norway Grants are financed solely by Norway and are available in the countries that joined the EU after 2003. For the period 2014-2021, the Norway Grants amount to €1.25 billion.
The priorities for this period are:
#1 Innovation, Research, Education, Competitiveness and Decent Work
#2 Social Inclusion, Youth Employment and Poverty Reduction
#3 Environment, Energy, Climate Change and Low Carbon Economy
#4 Culture, Civil Society, Good Governance and Fundamental Rights
#5 Justice and Home Affairs
All projects are co-financed from the state budget of the Slovak Republic in the amount of 15%.
To learn more about the programmes and projects funded by Norway Grants in Slovakia visit www.norwaygrants.sk.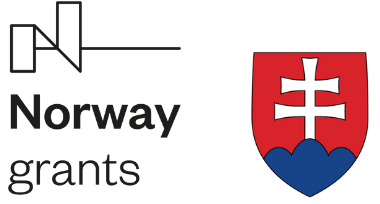 Fenestra, OZ Hana and Pomoc rodine are responsible for the content of project web page. The Programme Operator shall bear no responsibility for any information published on the project web page.