This week we had another meeting focused on the exchange of experiences between Fenestra, OZ HANA and Pomoc rodine counselling centres. We met at the premises of the project partner, Pomoc rodine, in Michalovce and the main topic was the exchange of experiences in the field of developing cooperation with institutions.
We defined this topic as one of the important topics for exchange of experience, because the experience of working with women shows us that it is closely linked to the provision of protection, assistance and support to women experiencing violence. In the early days of developing cooperation with institutions, we started from the recognition that no single organisation or institution can effectively protect women from intimate partner violence and help and support them and their children on its own.
At the meeting we exchanged experiences from the period when our individual organisations initiated the establishment of working groups for the prevention and elimination of violence against women in our cities, which we coordinate. We discussed the changes in the environment and institutions that have taken place since then. We also talked about how the COVID-19 pandemic has interrupted and affected the processes of the working groups and how to deal with this impact when renewing the working groups.
Last but not least, we discussed how to work with the process of expanding our working groups to include representatives from other institutions and what is important to keep in mind in this process.
We agreed that multi-agency cooperation and its development is always a challenge, and this topic remains one of those that we will continue to discuss in the future in the framework of the exchange of experiences.
The project "We stand with women. We protect and support them!" benefits from a 486 622 € grant from Norway through the Norway Grants. The project has been co-financed from the State Budget of the Slovak Republic in the amount of 72 993 €.
The aim of the project is to increase availability of specialist counselling centres for women – survivors of intimate partner violence and their children in Kosice region by enhancing and increasing the quality of support services in the existing counselling centres in Košice, Michalovce and Spišská Nová Ves and establishing new counselling centres in Rožňava, Gelnica and Sobrance. At the same time, our aim is to make information about the counselling centres and help and support they provide more available to women in Košice region and to improve the response of institutions where women and children seek protection from violence.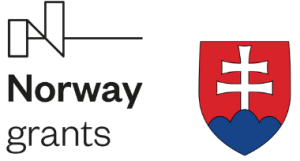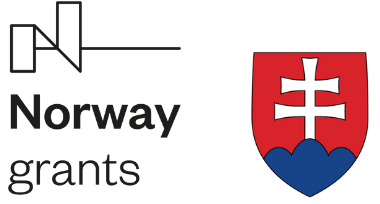 The project is implemented by Fenestra in partnership with OZ HANA and OZ Pomoc rodine.

More about the project: https://www.fenestra.sk/en/we-stand-with-women/
The content of this article is the responsibility of Fenestra, OZ Hana and OZ Pomoc rodine. The programme administrator is not responsible for any information contained in this article.